Bancassurance's Future Journey Map

Brief
DBS wants to better serve their customers with their insurance offerings by innovating new services, particularly for the following insurance products and commissioned WT indonesia to Produced design briefs and future-state journey maps to be used as guiding tools
Process
1.Inspiration Gathering Session
We collected inspiration from all around the world on the best services we can learn from.
2.Journey Mapping Sprint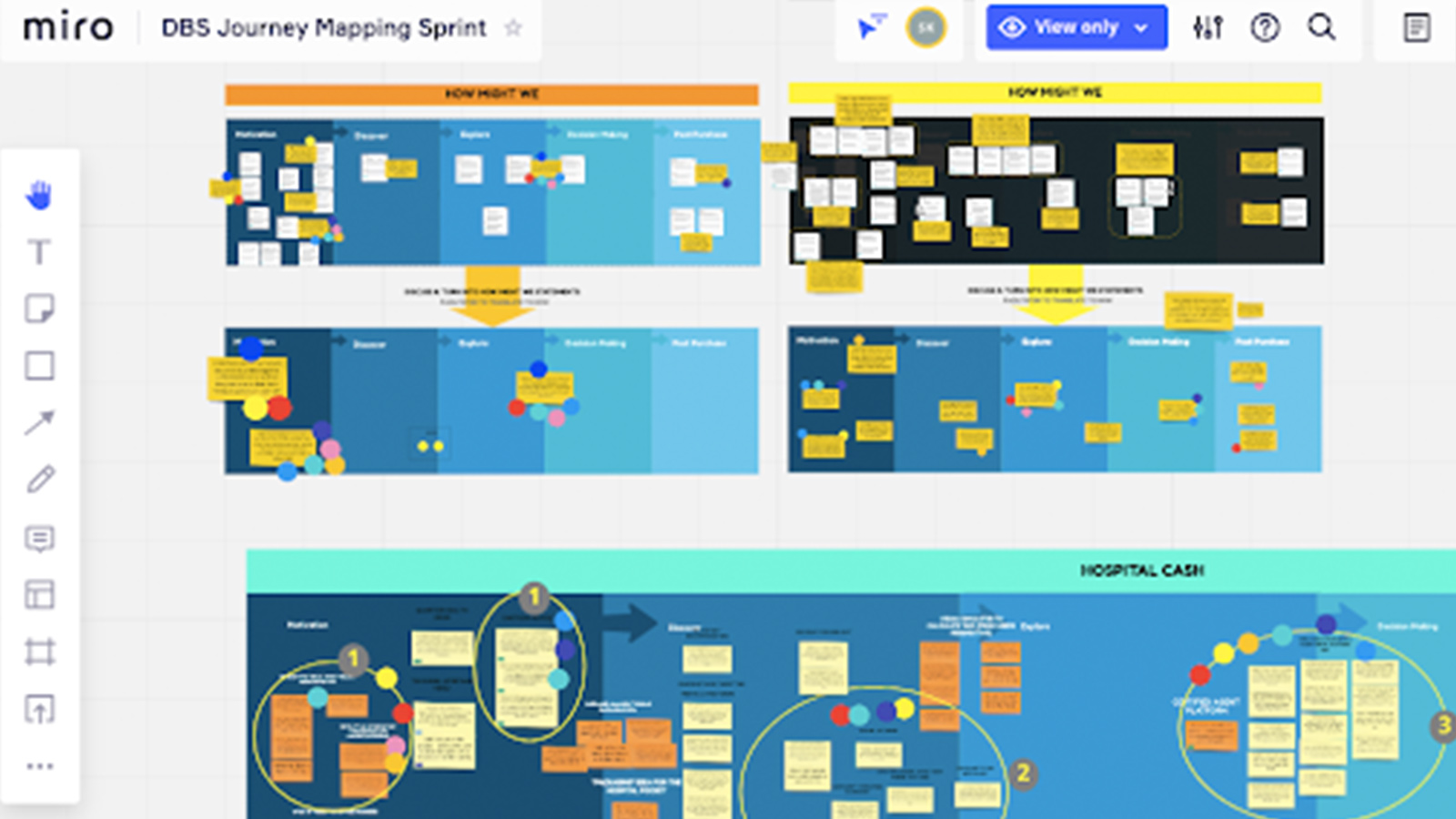 Conducted a 14-person, 5-day online workshop series to generate sacrificial concepts of services to enhance the product journeys.
3.Testing Sprint
Conducted a 12-respondent, 2-week online testing and interviews were held to collect feedback on the prototyped concepts that were picked by the DBS team.

Interview Highlights
Quick learnings that were gained which tells us what people
thought about the product and how it fits into their lives.


Design Principles
A series of "rules" or values to keep in mind when innovating
for such services, to ensure it meets the user's needs.
Journey Maps

The customer's journey laid out with user actions, touchpoints, key questions and principles.

Responsibilities
Research l Competitor Analysis l Service safari on the competitor's branch
Workshop l Online board template l Stimuli card generation based on analogous inspiration & persona
UX Design l Designing UX concept for ULP product l Generate UX Design brief & Supervise Jr.UX Designer for concept creation
Testing l Screener development l Testing guideline l Remote Interview l Synthesis findings
Journey Map Generate journey map & key visual l
Project management client correspondence, scheduling and presentation
2020 ©DBS Singapore. WundermanThompson Indonesia
Project member :Sasha Kohar, Larasati