Aksantara
150x120x33 l Carbon fiber l Alumunium


This Unmanned Aerial Vehicle (UAV) for search and rescue fly autonomously follow a predetermined geographic point. Starting from the takeoff, in flight, and landing. Rescue equipped with stabilized camera, The aircraft has empty weight of 4 kg and a length of 1.5 meters, using glass fiber as the main structure
AKSANTARA is made for Indonesia Flying Robot Contest (KRTI) 2014. The team consists of multidisciplinary student and myself act as the leader of aesthetic division in this group. My responsibility in including collaborating with structure division to produce the UAV body, making decal and painting design supervise the production and designing all team attribute and presentation needs. I also responsible for the branding of the team, including the logo).
Design
Technical Design and Aerodynamic Using airfoil with Cl / Cd as high as possible, but also has a certain thickness so that a strong structure to hold the load. Data were taken using software JAVA FOIL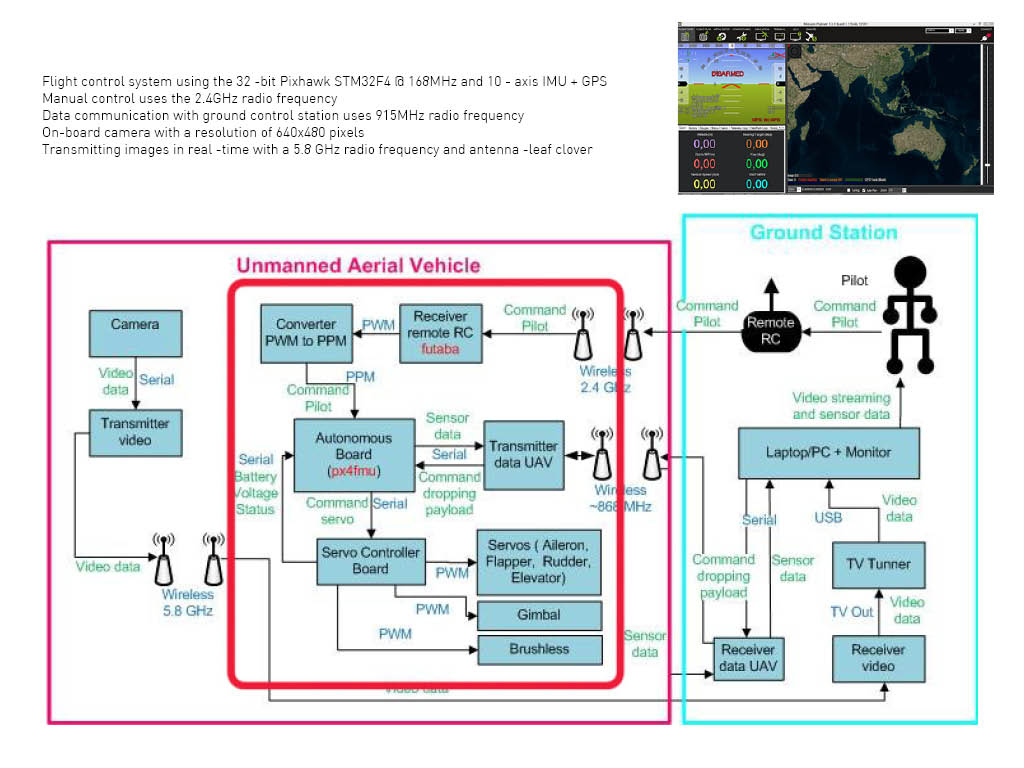 System Design
Flight control system using the 32 -bit Pixhawk STM32F4 @ 168MHz and 10 - axis IMU + GPS. Manual control uses the 2.4GHz radio frequency Data communication with ground control station uses 915MHz radio frequency On-board camera with a resolution of 640x480 pixels Transmitting images in real -time with a 5.8 GHz radio frequency and antenna -leaf clover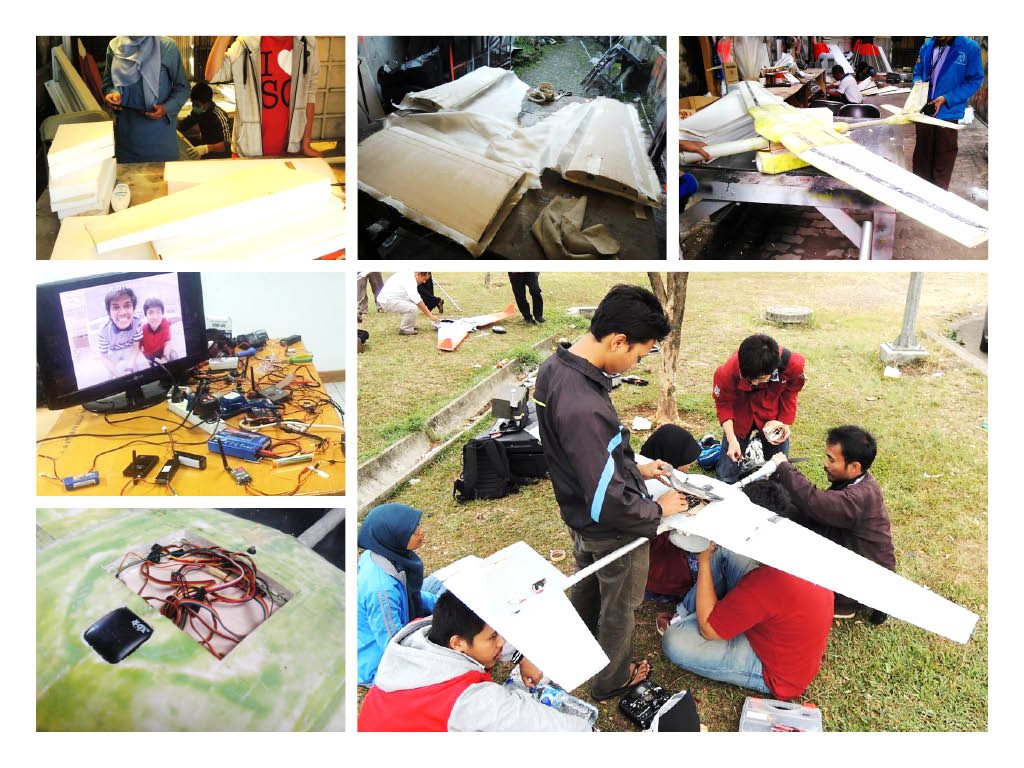 Manufacturing Process
Start from cutting Styrofoam Planting spars and ribs from wood, fiber – glass molding process, Sandpaper & Putty finishing, and the last step is Airframe Integration, Painting and Coating. Besides supervising the manufacture, I design the airframe painting and decals. In the structure design, certain parts were deemed to have the critical load is analyzed by FEM method, using NASTRAN software / Patran. Results of the software analysis state that the structure that has been designed to withstand loads up to 2G.
Aksantara Hand Launch
Fly at low speed and stable in flight dynamics. The aircraft can fly autonomously follow a predetermined geographic point. Starting from the takeoff, in flight, and landing. With good performance in search and rescue mission. Aksantara is awarded as the first winner of Indonesia Flying Robot Contest (KRTI) with several offtrack awards in UAV with the best structure, best design, and best presentation.
Click to see the
DEMO

Aksantara Team
with older prototype
2013-2014 © Tim aksantara ITB

Archive ︎