Natuna
Natuna Chair is made for joint product development in
Vincent Sheppard
new collection. With modern and light inspiration this chair is made with the combination from the aluminum structure and Lloyd loom (classic weaved paper material) for the seating, this chair providing tranquility moment in for the urban consumers.It is very important to unde
made of paper
Vincent Sheppard is Belgian furniture company that specialized in woven paper furniture technique called Lloyd Loom. In the briefing, I was invited to VS factory in Cirebon to have deepened knowledge about their production technique, technology. I also conduct some research about VS Market and DNA.
Image board The Inspirations of light, natural and tranquility product appear as the Vincent Sheppard offers a relaxing experience, as an escape from urban daily live sca as the Main color was selected to represent the new chair. Combination metal and Lloyd loom were chosen for fresh, yet an eclectic design.
1:5 model
we develop ton of sketches and small 3D Model, before the chosen design, was selected.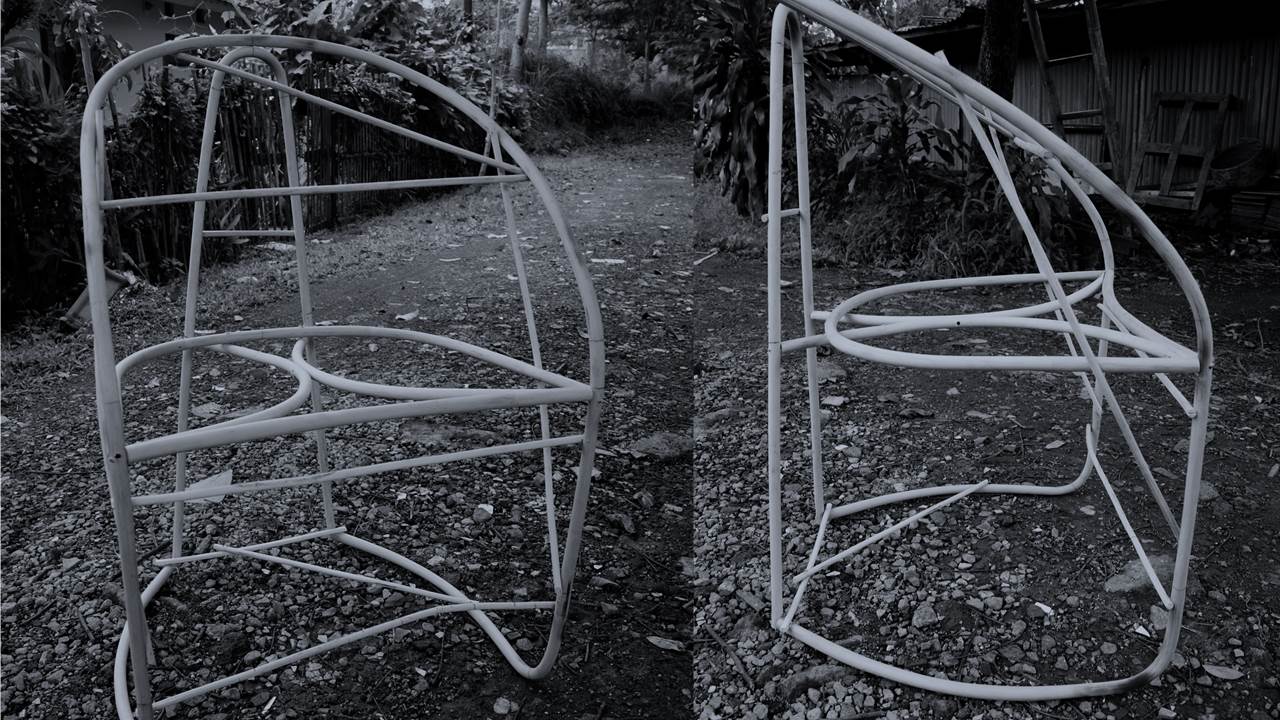 Prototyping
Prototype making, before using the aluminum bending, the structure was substituted with rattan. In here all the detail such as joint, bending angle, is reviewed once again. Some design detail is changed to consider the production. The real size model is for display and study only.
1:1 model
The real size model is for display and study only and will be developed further by the company
85x64x54cm l Alumunium l LLoyd loom
The team working on natuna
2013 © Larasatti, Risti Ulfha, Najmi Jati, Dina Elita and Grace EP
Archive ︎