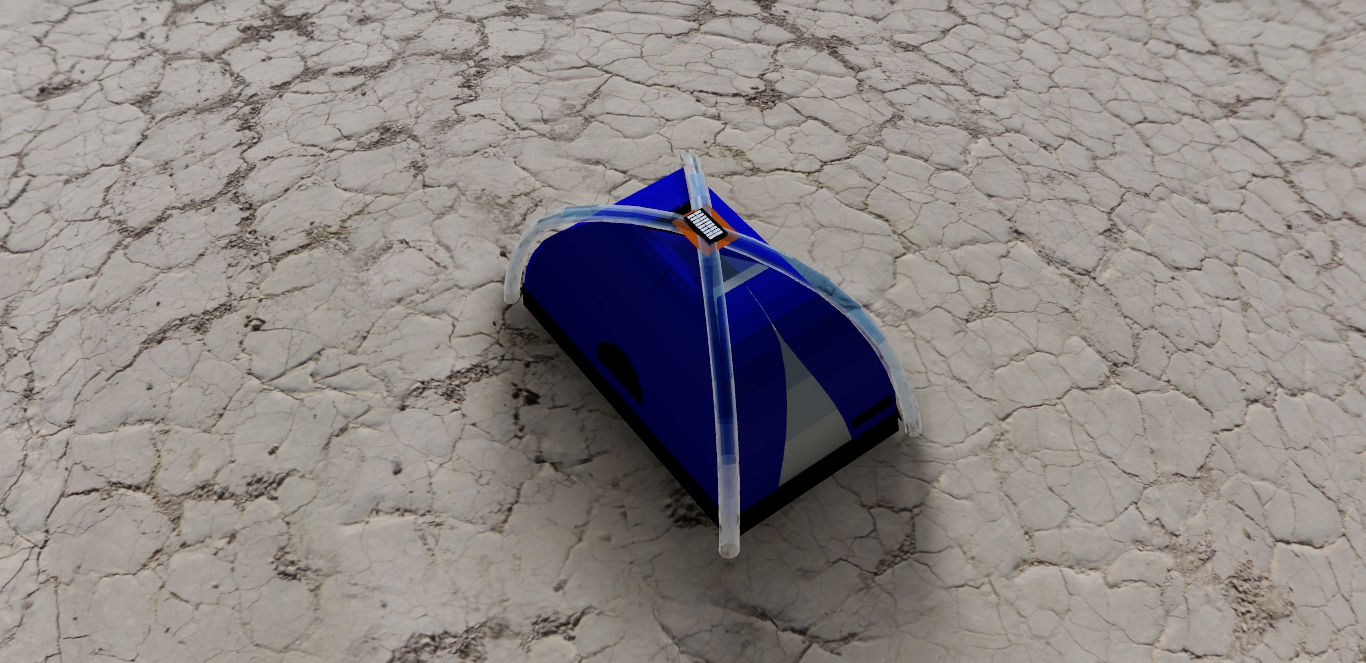 NEST
Solar power Inflatable Shelter for disaster victim with dynamic mobility. Nest provide family shelter which is inflatable with innovative air skeleton structure and equip the shelter with features that fulfill user need of protection, privacy, and power. When the shelter is unpacked from a bag, the inflatable blower will pump the air into the air skeleton (air tubing) that acts as the pole to support the entire geodesic shape of the shelter
Honorable mention in
International Students capstone design projects (IS-CAPS) 2015
Jeju, South Korea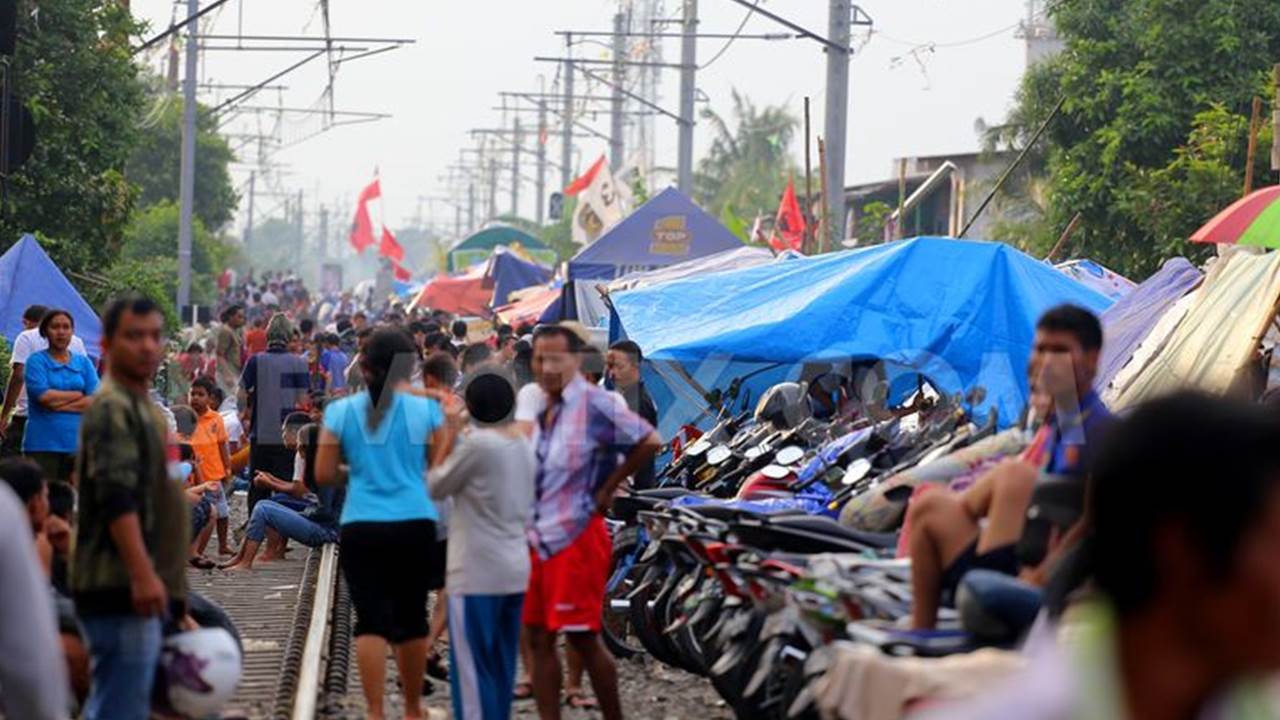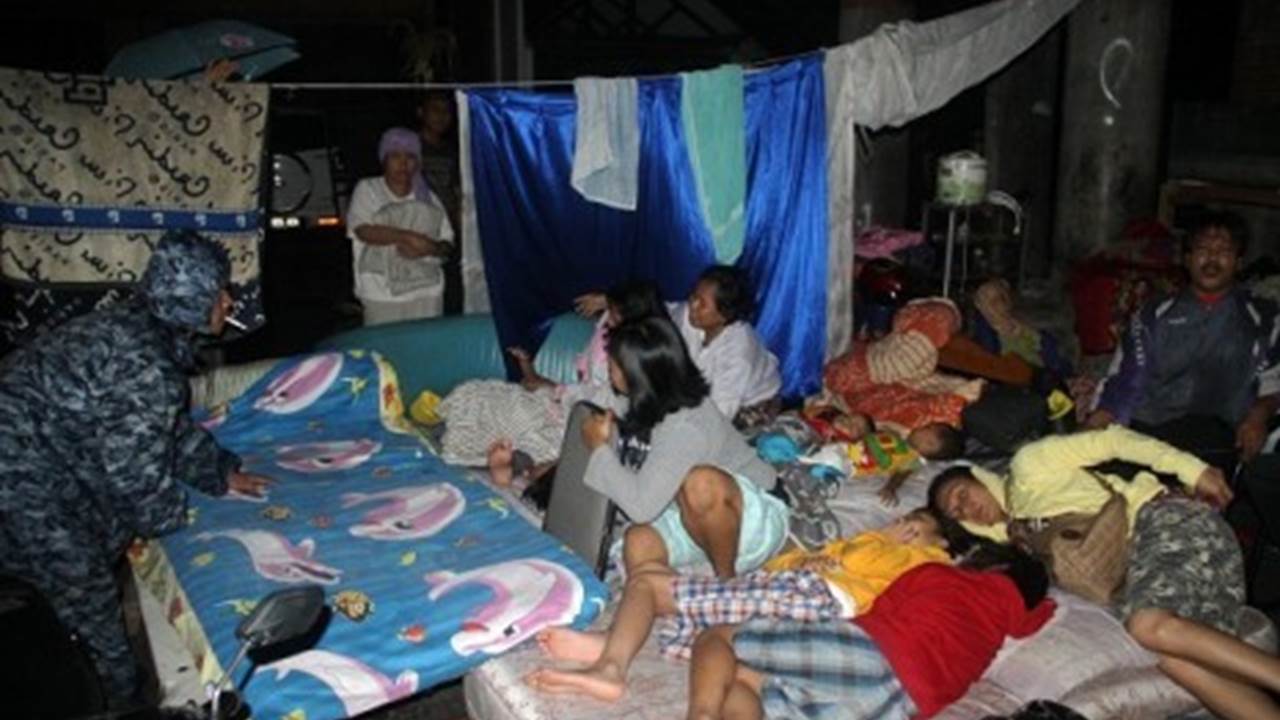 The Concept born from the need of mobility of disaster refugee. Especially when the disaster strike again, often they need to be relocated to a safer area. The moving process is not easy, especially for the shelter as they need to be disassembled for transportation, than remade again in the new location.
Based on field survey, Design Requirement and Objective including Inflatable, Lightweight, Strong and Flexible material, Aerodynamic, and Self-powering shelter.
The making and testing process.
Everythig was so rush beforeour departure to Korea, and exhibit this product
Final Product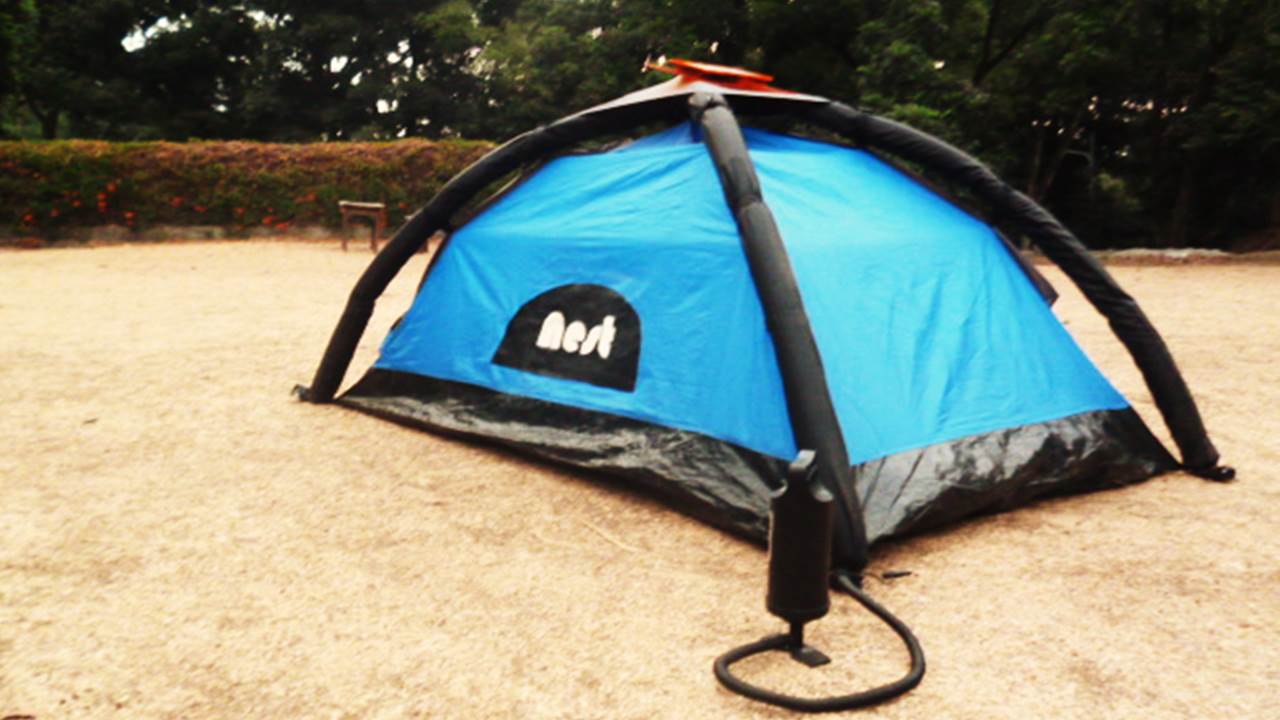 We only need to pump the air skeleton structure, and the tent will automatically stand itself. With this innovation, tent sent up can be done within 3 minutes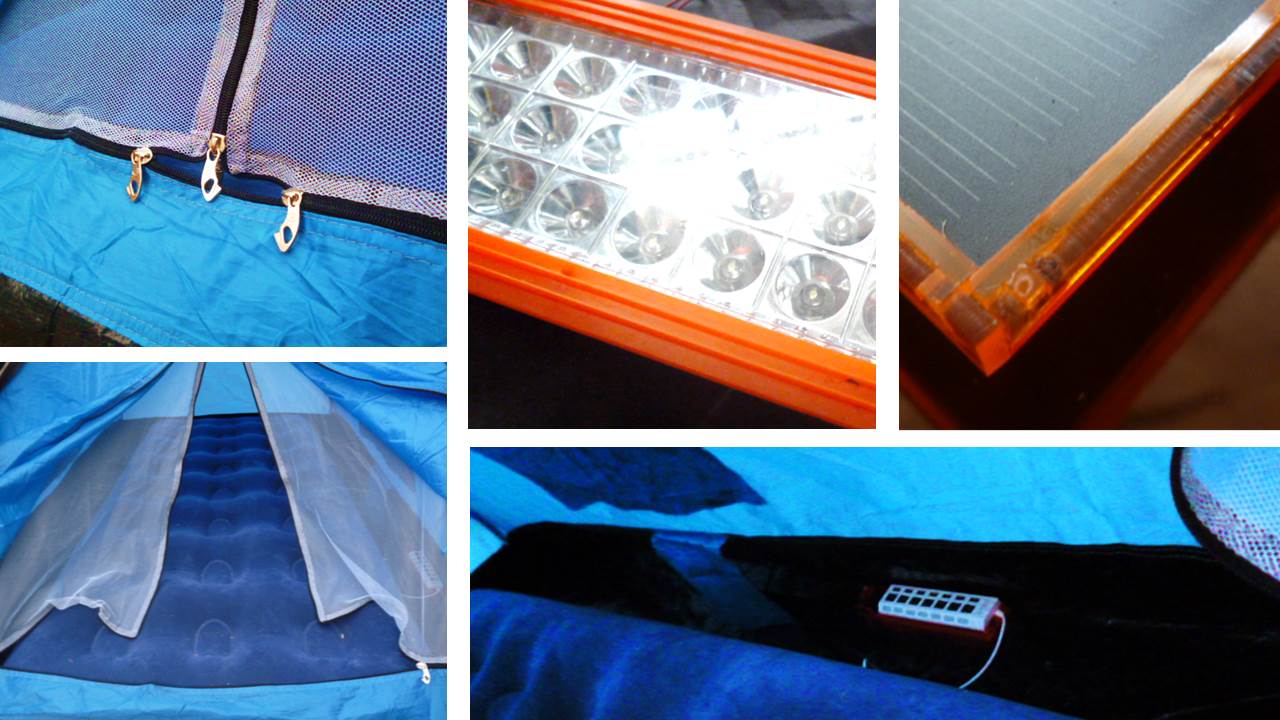 Product Detail
Including the power plug, automatic lamp, and the solar panel.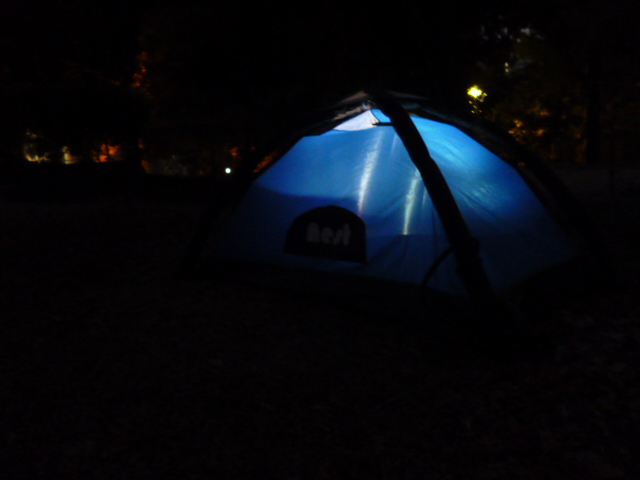 Nest in the night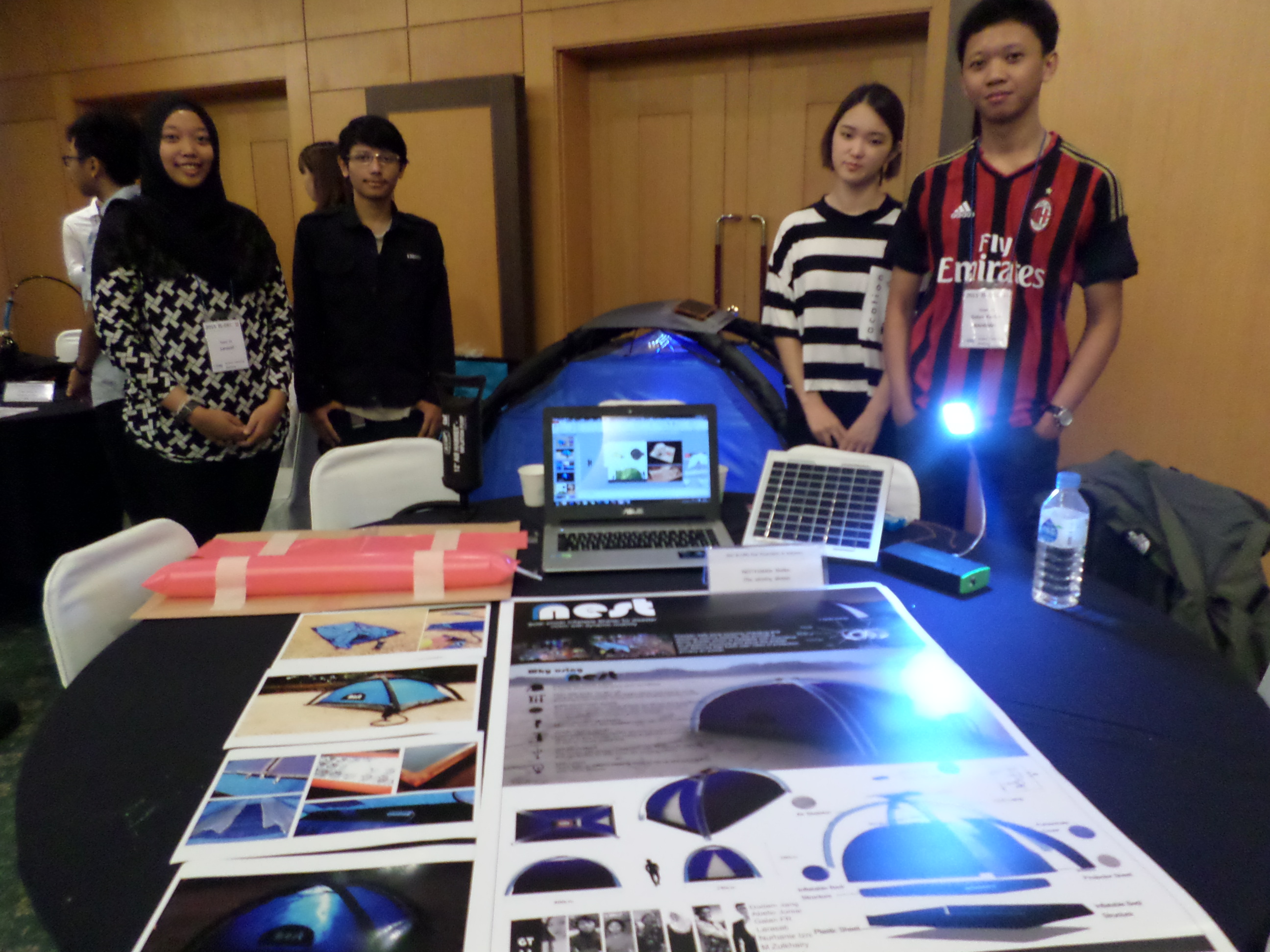 Nest team in ISCAP2015, Jeju, South Korea
400x240x200cm
2015 © Abellio Juniar, Larasati, Galan FR, Doo Dam Jang

Archive ︎